Fine Art
Extremely sharp results with inkjet printer and water-based inks.

`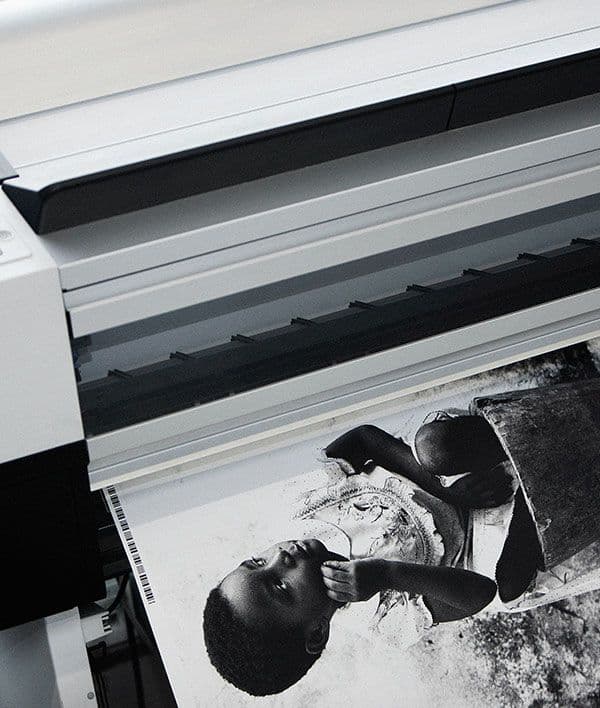 CRE8 & Epson
At CRE8, we work with the renowned Epson brand. Epson uses the advanced micro piezo inkjet technology. Behind each channel of the print head is a piezoelectric element. By applying an electric pulse to this element, its shape changes rapidly. This rapid shape change creates a shock wave in the corresponding ink channel, which causes one or more ink droplets to be ejected from the channel. This process enables us to produce extremely sharp prints. The print resolution is 2880x1440 DPI and the ink droplet has a size of 1.5 picoliters. With nine colors, including vivid magenta, we can offer a significantly wider range of colors. Our Epson prints are available in widths up to 1600 mm.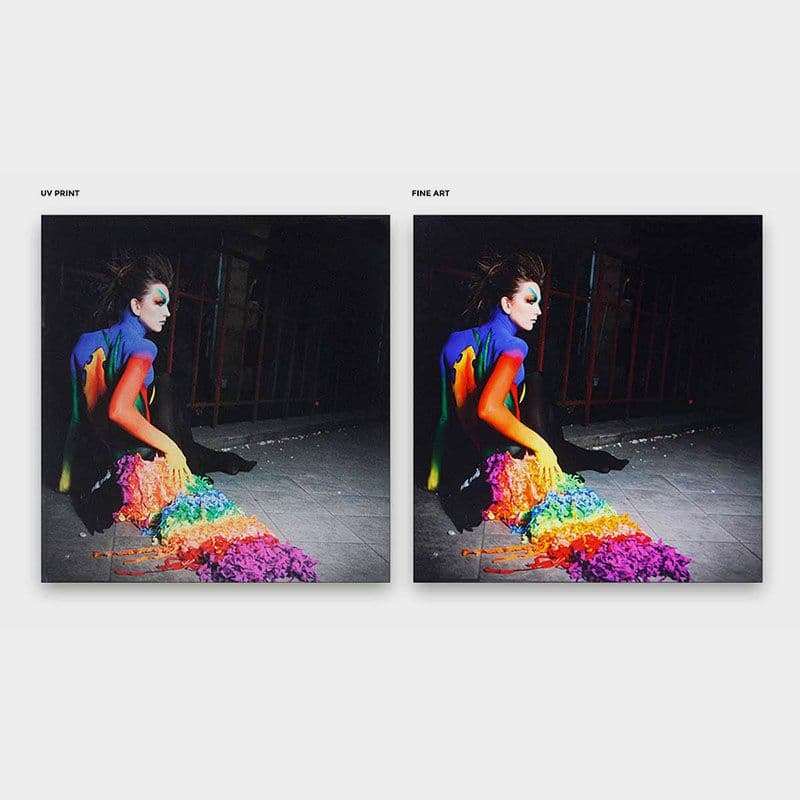 More detail and bright colors
Compared to UV printing, an Epson print offers much more detail, more vivid colors, smoother transitions from light to dark tones and a wider color range. This is especially evident in black and white images, thanks to the addition of Epson photo black and matte black as additional colors. In addition, the manufacturer guarantees a color fastness of at least 75 years for prints used indoors. This technology is widely used in art prints and prints for photographers.
We have a wide range of photo papers available, including brands such as Ilford and Epson, with glossy, semi-matte and matte options. Upon request, we can also supply Hahnemühle papers, including popular choices such as Photo Rag, Baryta and German Etching.
For more information, visit our page for Fine Art papers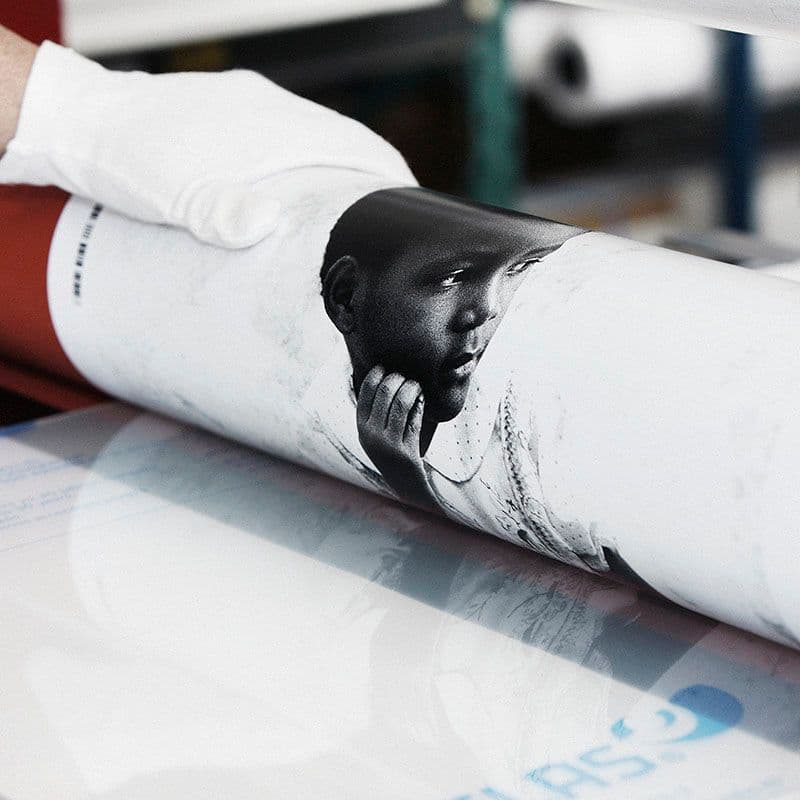 Fine art finishing
Once the photo is printed, further finishing is required. In our dedicated clean room, we can professionally mount, protect and refinish photos. We can take care of the complete process for you, from mounting photos on Dibond to plexification and lamination. Together we achieve the most beautiful results!
Do you have a question? Then contact us directly. Together we strive for the best and most beautiful results!