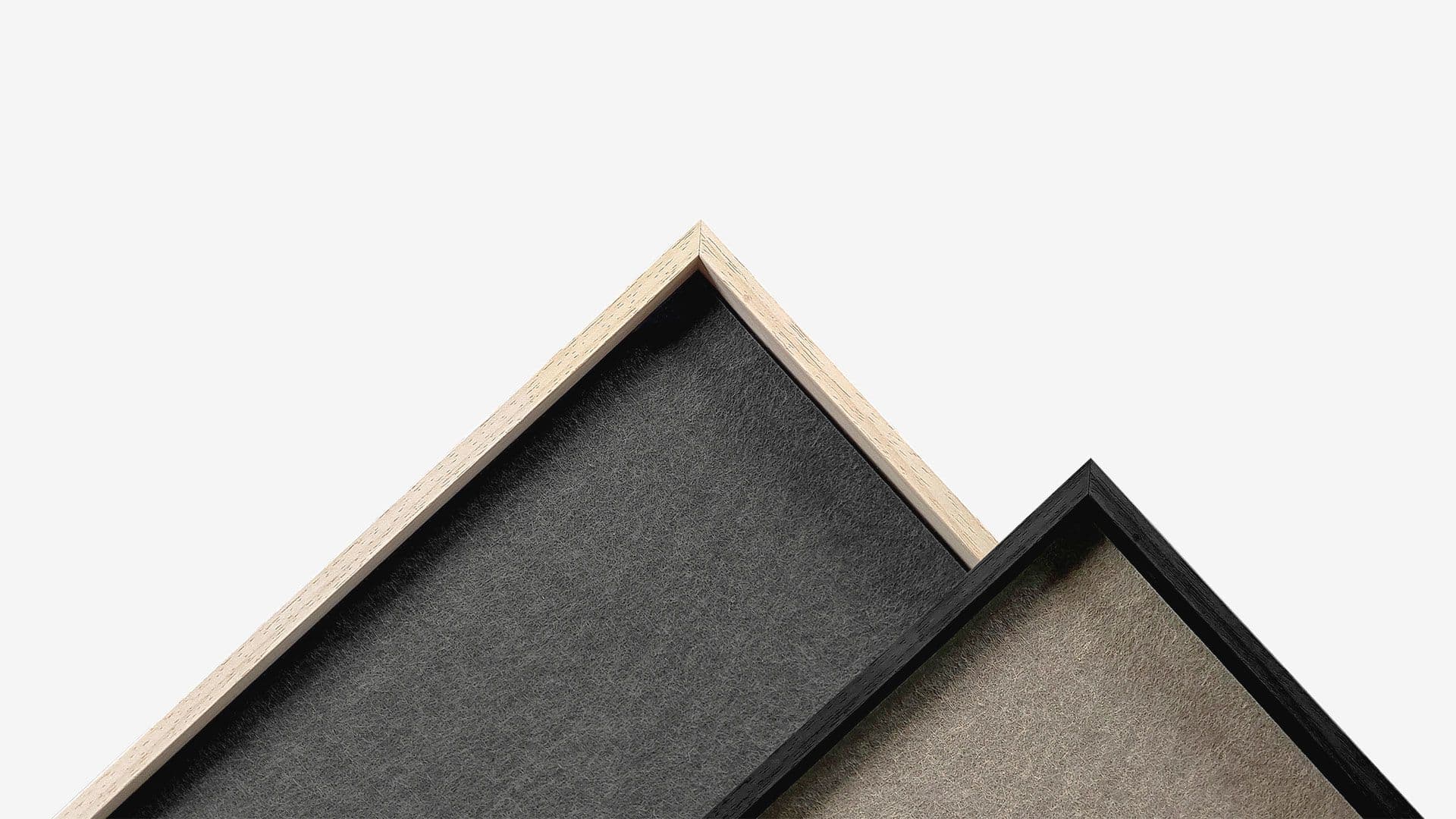 `
Improved acoustics & beautiful design
At CRE8, we are always looking for the combination of aesthetics and functionality. Wall decoration should not only be beautiful, but a real added value to the space in which it will hang. When creating our products we work with the very best materials and our specialists are working daily on the development of wall decoration. These efforts have resulted in a wonderful new product. We proudly present our acoustic felt panels.
Beauty and functionality go hand in hand
Practical and decorative, that is the best description of our new acoustic felt panels. With their soft texture and elegant appearance, they are perfect for creating a calm and stylish environment. The panels are available in different colors and sizes, so they can be used for any application. Besides cutting the panels into various shapes, it is also possible to print an image on request. We can also provide them with a tray frame (maximum size 244x120cm).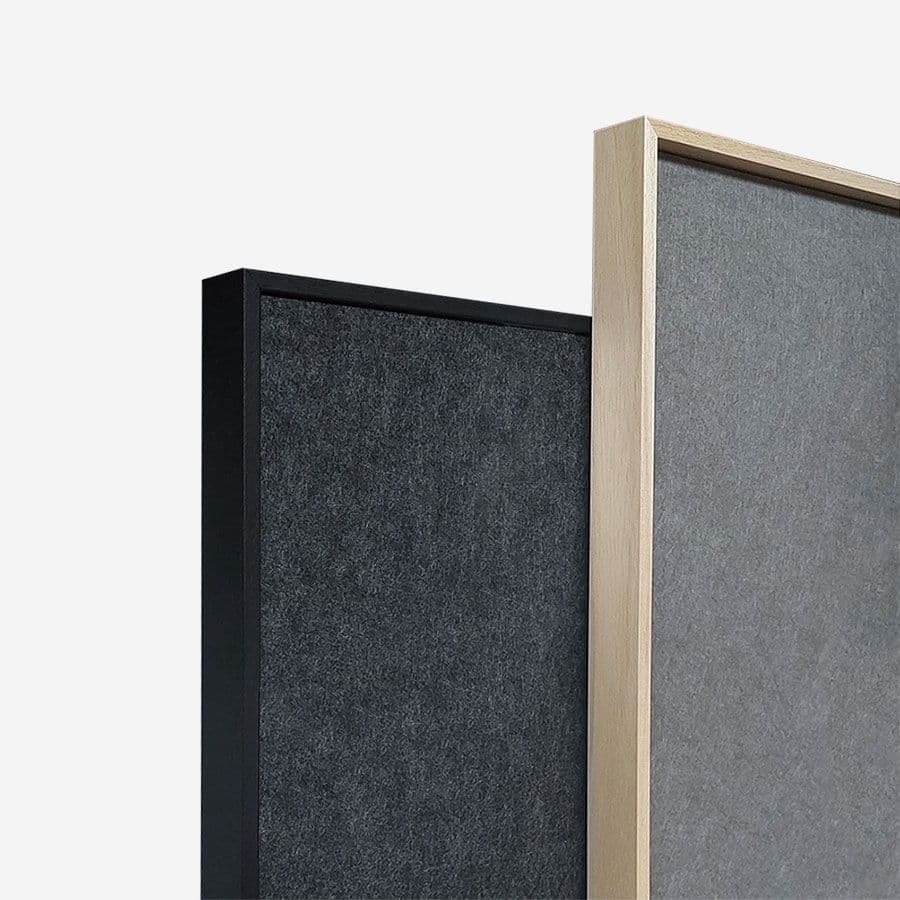 Created 85% from recycled PET bottles.
Our acoustic felt panels are all about quality and sustainability. Created with the environment in mind, the panels are made 85% from recycled PET bottles. The PET fibers are compressed into solid panels with a porous structure, giving them an absorbing effect on sound waves. This makes them ideal for use in areas where high sound absorption is desiredr such as offices, restaurants, schools and residential homes. The panels are also flame-retardant and contain no chemical binders. This makes them safe and not unhealthy for the environment. Combining durability, safety and acoustic performance, our felt panels are an asset to any space.
Specifications
| attribute | standard |
| --- | --- |
| material | Acoustic ViIt |
| material thickness | 9mm |
| max/ sheet size | 244x122crn |
| texture | Structure |
| colors | See color card |
| specific weight | 1.9g/cm3 |
| Printing technique | UV |
| indoor | yes |
| outdoor | no |
| fire class | B1 |
| delivery time | 2 weeks |
| mounting | blind plastic suspension |
| synoniembenaming | Akovelt |
Want to know more about our acoustic felt panels? If so, please contact us.