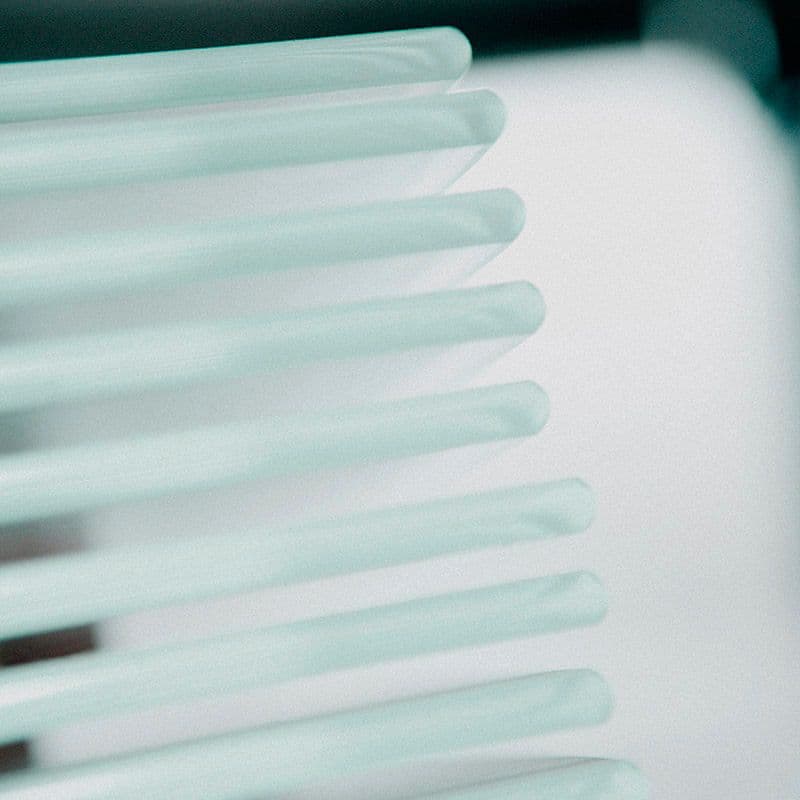 CRE8 only works with the best materials
When it comes to the materials we use, we first look at the application of the
product. To find out which materials are best to use, it is very important to ask the right questions.
What is it used for?
Is it for indoor or outdoor use?
Does the customer want gloss or matt?
Smooth or structured?
Does it have to be water-resistant?
Is scratch resistance a requirement?
Is it important that the materials are translucent?
Do the materials have to comply with a certain fire class?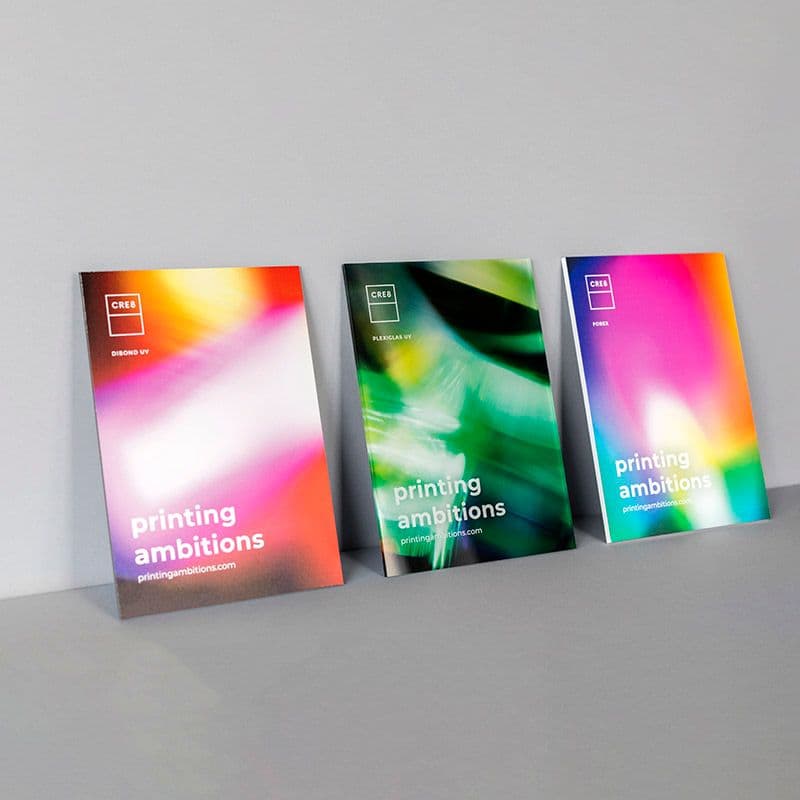 Honest and professional advice on the right materials
These are some of the questions we ask in order to achieve the best end result. Materials have a major influence on the result and that is why we think it is important to give clear advice on this. We not only give advice on quality, but we are also transparent in our prices. We have a suitable solution for every budget and will explain the differences in a understandable way. We take our role as advisor seriously and we want our customer to get all the information they need to make the right decision.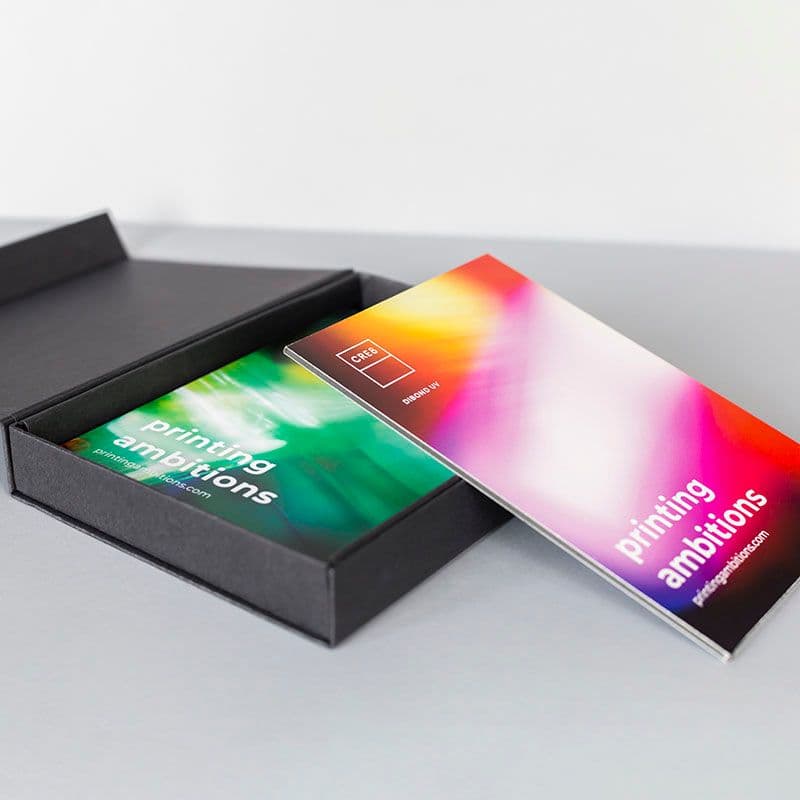 Samples of materials for the very best result
To show the differences in materials, we also make samples for our customers. For example, we make samples of glass versus Plexiglas, Dibond white versus Dibond BF or UV print versus Fine art print. We make our own samples to measure and provide them with the customer's own design. With the samples, we can show what the colours do on the various surfaces and to test whether they meet the requirements of the final product.
More information