The outstanding print quality of CRE8
The print quality can be judged by 4 variables: print resolution, ink drop, number of colours and colour range. Print resolution is the number of ink drops per inch. The more ink drops per inch, the more detail is printed. Advertising printers often print in a resolution of 360x360 DPI. We print photo products in a resolution of 1440x720 DPI. Our way of printing ensures that ensures that details remain visible.
Smallest ink droplets for best results
In addition to the print resolution, the size of the ink droplet is also important. The size of the ink drop is expressed in picolitres. Flatbed printers for advertising use have an ink drop from 30 to 80 picolitres. The smallest ink drop currently used in flatbed printing is 6 picolitre. This is also the ink drop we work with. In addition, in flatbed 4 and 6 colour printers. The more colours and contrast, the better, for example, skin colours can be printed. We print in 6 colours with white.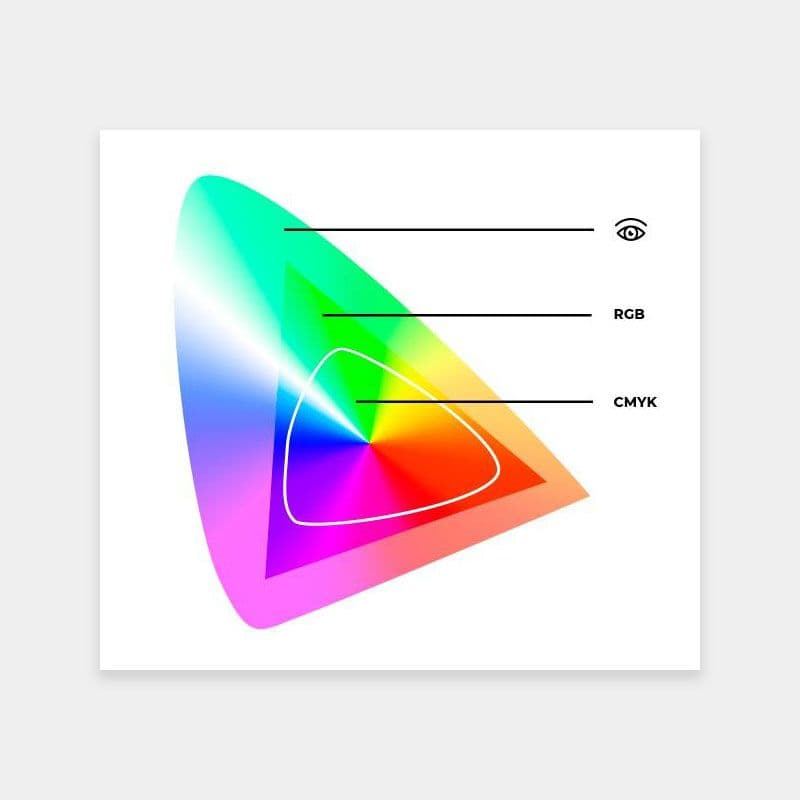 Experience our huge colour range
The last variable is colour range. We print in RGB and not in CMYK. We do this because cameras and monitors also work with the RGB colour range. As a result, the image corresponds much better to what you see on your screen. If the image is printed in CMYK, it can deviate. This is particularly noticeable with blue, purple and red. This often falls outside the colour spectrum. And of course nobody wants that. At CRE8 we find it important that the print corresponds to a submitted image or photo. Our colour specialists are happy to help you further for a correct translation of your image to print medium.