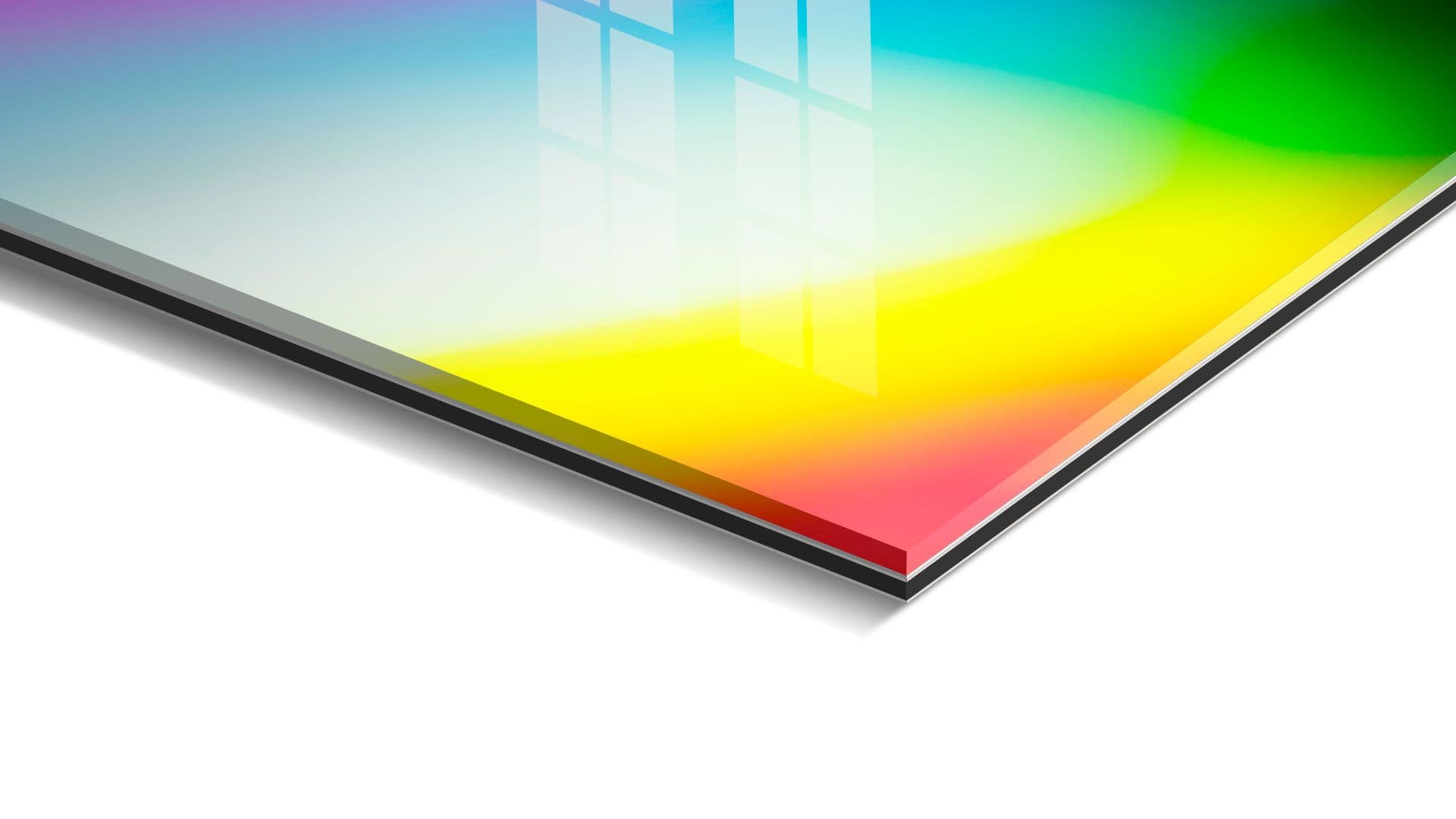 `
At CRE8, we work exclusively with respected and authentic German brands for our sheet materials. The acrylic glass we use is 3 mm Plexiglass from Rohm, on which we offer a 30-year guarantee against yellowing. The backing is a sandwich panel of Dibond, where the inner core is made of plastic (PE) and the top layers consist of 0.2 mm aluminum. The photo paper we use is among the absolute best quality from Fuji. For Fine Art Plexiglass, the maximum size we use is 120x180 cm. We offer various finishing options for the Plexiglass.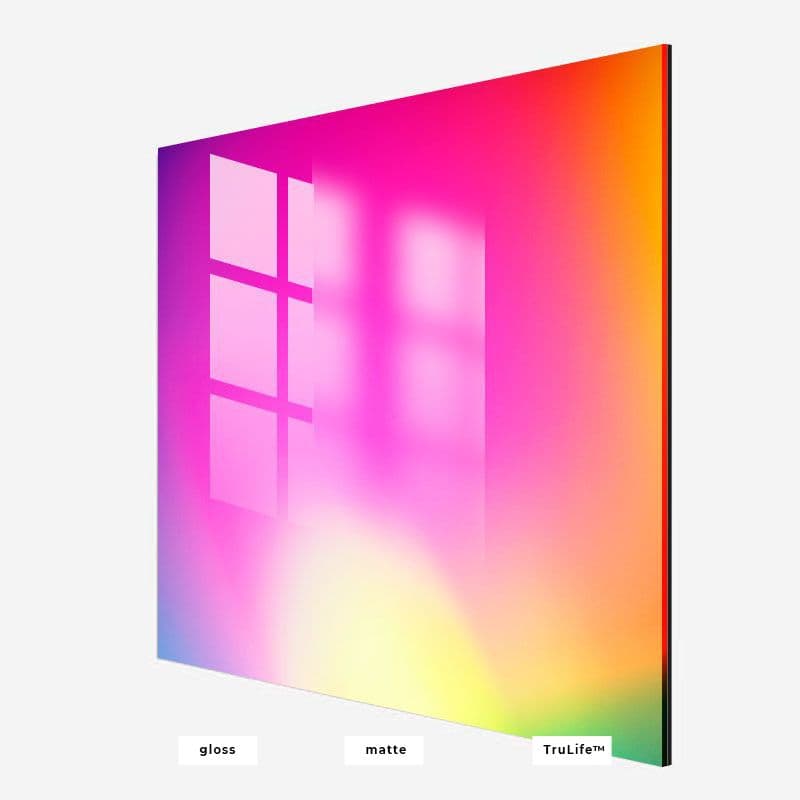 3mm Plexiglass gloss
In addition to 3mm Plexiglas, you can also choose 4mm Plexiglas.
3mm Plexiglass matte
By gluing for an anti-reflex Plexiglass in front of the photo, all reflection is eliminated from the photo.
Tru Vue TruLife™ acrylate (museum glass)
The Tru Vue TruLife™ acrylic 3mm was developed specifically for making photo panels. It retains the bright colors and intensity of the image, but also has the anti-reflective effect you expect on museum exhibits. A real feast for the eyes. The finish every photographer dream of.
Don't compromise on quality.
Not only the photos are of the highest quality imaginable. The Plexiglas for the photo and the Dibond behind the photo are also chosen with care. The Plexiglas glued to the photo is treated with a coating that protects against UV rays and scratches.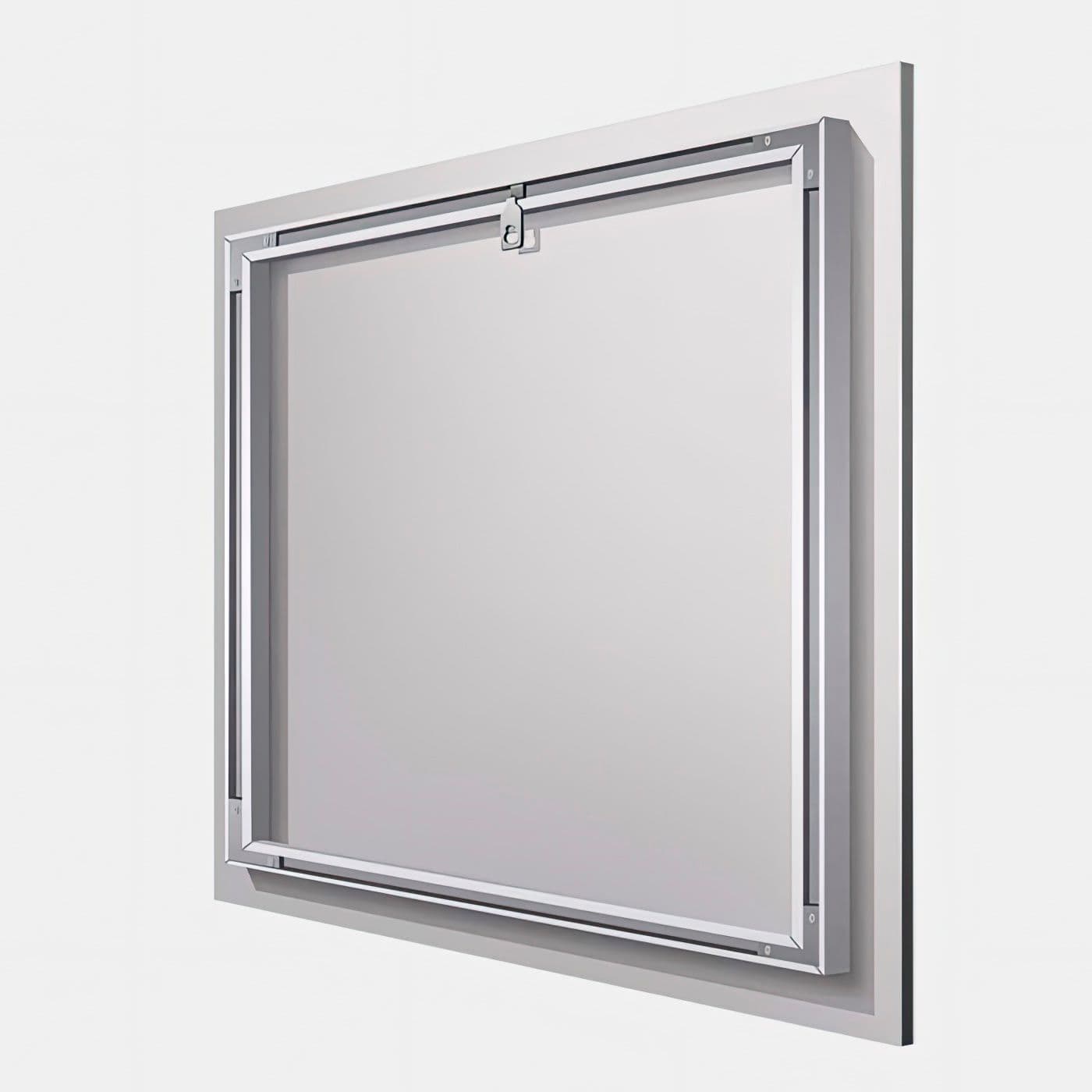 Hanging System
With each Fine Art Plexiglass, we supply a sturdy aluminum hanging system. Each photo comes standard with a convenient hanging system, allowing the artwork to be hung immediately. The hanging system is designed with a profile placed 5 cm inward on all sides. This gives you a blind hanging profile that is not visible from the front of your photo. The profile has a thickness of 23 mm, resulting in a beautiful effect where your photo appears to be floating in front of the wall.
Choose a tray frame for a stylish depth effect.
With a tray frame you create a beautiful effect for your photo. It will be "floating" in the frame. The wooden tray frame is available in assorted colors.
With a photo in a tray frame, also called a canvas frame, the photo floats in the frame. With the wooden version, 0.5 centimeters of space is kept between the frame and the photo on all sides, drawing extra focus to the photo and making it a stylish addition to the home or office.
Classic frame
With a classic frame around your photo, you really bring a work of art into your home. A photo behind Plexiglass or a photo on Dibond is the basis. Around this you can choose from 2 classic frame profiles. A smooth profile or one with a decorative structure.
A 17th century look. A wide frame profile, either smooth or with a decorative pattern.