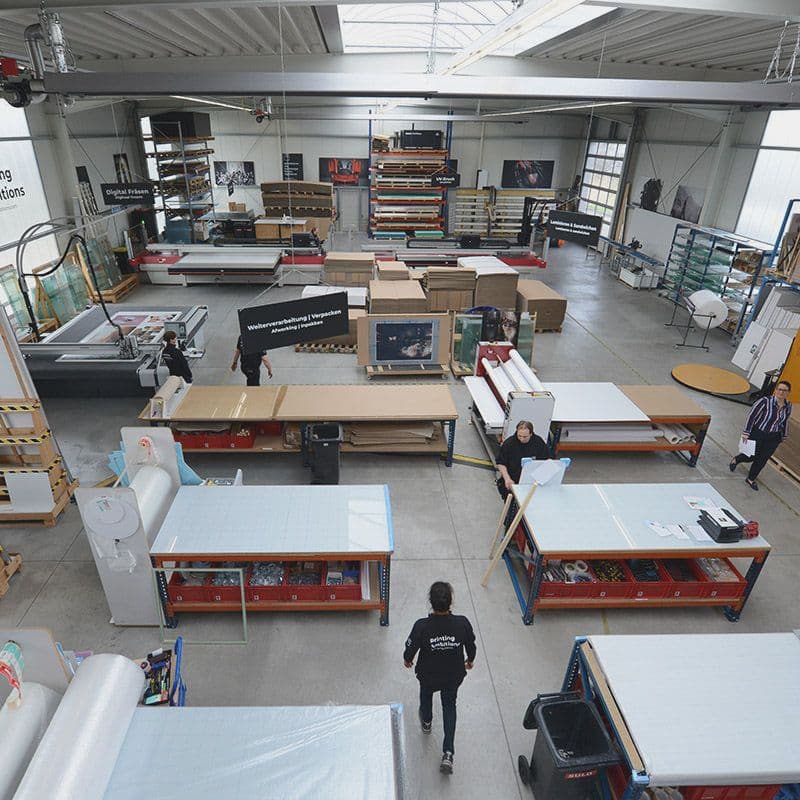 Knowledge of the technology of top quality printing
Our knowledge of materials, creativity in assembly and innovative techniques enable us to offer solutions for a wide variety of techniques, we are able to offer solutions for the most diverse print situations. Innovation is therefore very important to us. It is for this reason that we have the product development in-house. Our up-to-date knowledge ensures that we are able to find a suitable solution for every problem and that we can deliver what we promise.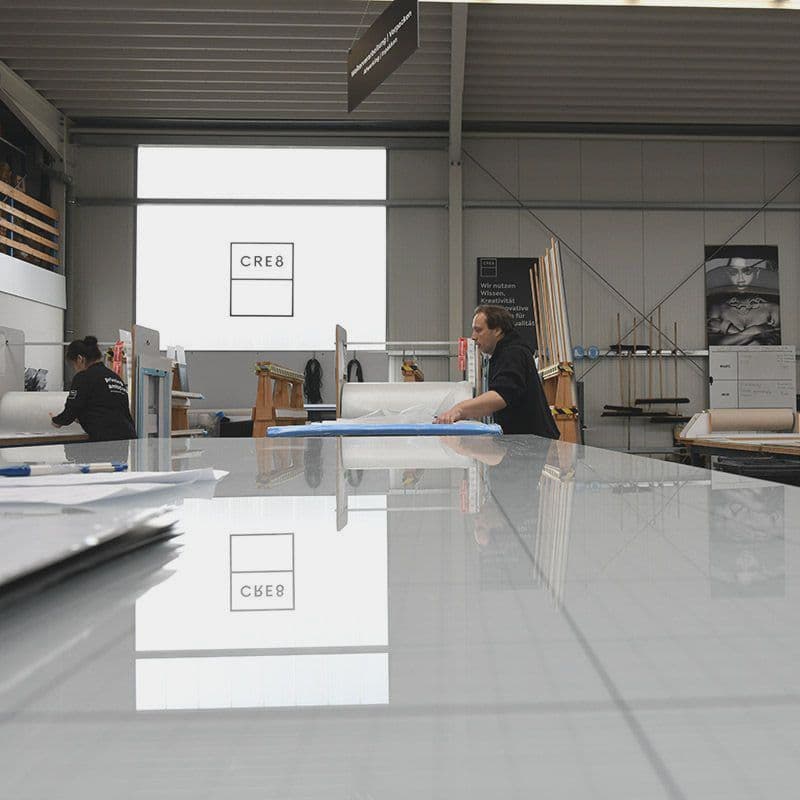 UV printing, laminating and sandwiching of materials
We have various in-house specialisations such as UV printing, water-based printing, laminating of materials, sandwiching of materials or milling, cutting or creasing of the material. And If we do not have the technology in house, we have a broad network of cooperation partners who ensure a perfect end product. For assembly we also have a good team and work with various partners.When you choose CRE8, you don't choose standard. Want to know what we mean by that?